When it comes to creating a lively downtown that fosters community engagement, the importance of walkability, connectivity, and access to amenities cannot be overstated. Thanks to a recently-awarded $1.766 million grant from Governor Brian Kemp, downtown Augusta will soon have greater pedestrian functionality, safety, and convenience. The grant will not only revitalize the physical infrastructure of downtown but will also have a lasting impact on our community's sense of belonging and engagement. Let's dive into the exciting details of the grant and the transformation it will bring to the Garden City.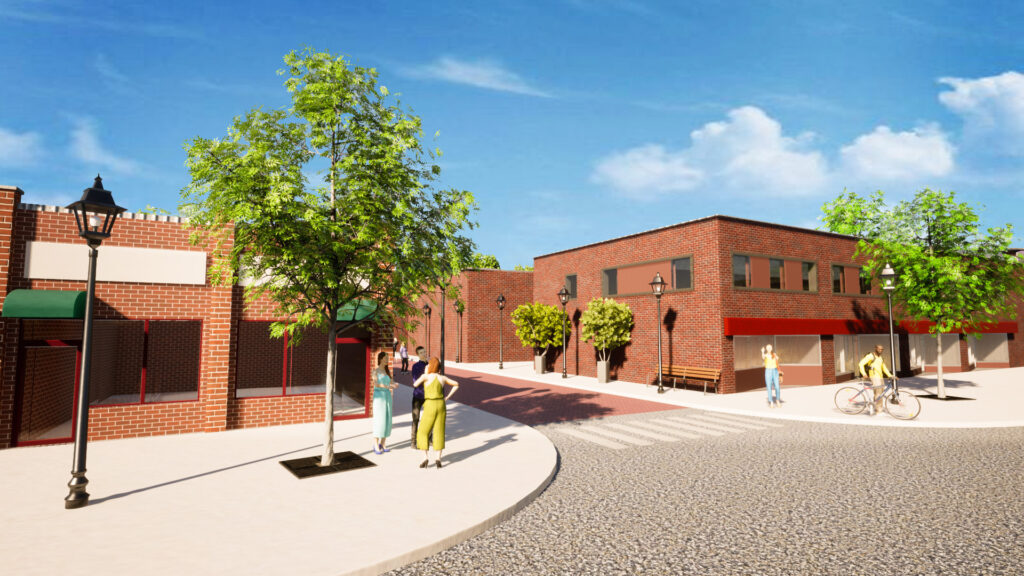 Overview of the Jones Street Alley Project
Through a collaboration between the City of Augusta, Downtown Development Authority of Augusta, Cranston Engineering, and private business owners, a grant was submitted in November 2022 to fulfill a project that has been on the horizon since the mid-2010s. The addition to the Augusta Convention Center and Reynolds Street Parking Deck in 2013 resulted in a great deal of investment and opportunity between the Savannah River and Broad Street downtown. TIA streetscape improvements allowed for James Brown Boulevard to receive structural and aesthetic improvements, and both public and private investment followed to help create a sense of place and community for businesses and visitors alike. The infusion of public art and community programming along this corridor also drew attention to Jones Street and Jones Street Alley, which lay in the midst of these major investments.
In its current state, Jones Street Alley is little more than an infrequently-used gravel parking area. The corresponding stretch of Jones Street from James Brown Boulevard to Macartan Street is similarly in need of a facelift and important stormwater work. Slated to begin construction within the next six months, the Downtown Connector grant-funded project will see sections removed from two privately-owned buildings along Jones Street Alley to establish a direct link from the Augusta Common to James Brown Boulevard. The project will also provide an extension of the Common itself. Additional updates to both segments of the project include:
A new asphalt driveway, decorative brick pavers, and improved sidewalks complete with ADA-standard ramps will be added to Jones Street Alley.
Curb, gutter, and storm drainage improvements will occur, allowing for safer foot traffic and vehicle passage.
Parallel and angled parking will be utilized to increase parking efficiency. New asphalt overlay and restriping will define a one-way traffic flow.
Movable safety bollards will further protect and separate pedestrians from traffic while allowing for vehicular access at scheduled intervals.
Greenery and urban softness will be added using large, portable planters and enhanced landscaping. New Sternberg light fixtures will be installed to match existing downtown street lights and encourage more evening use of the space. ADA-accessible street furniture will provide areas for residents and visitors to rest or socialize.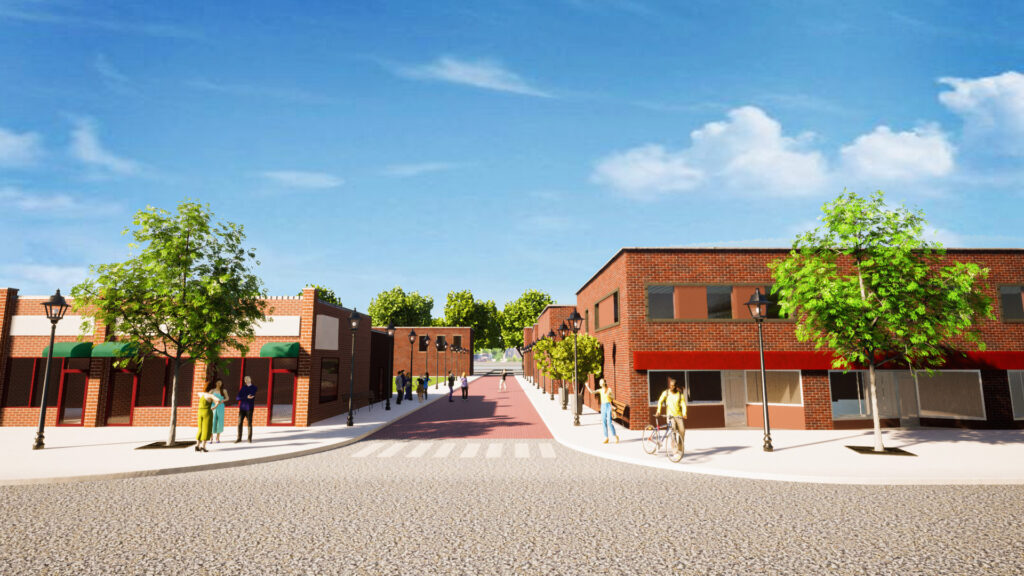 The Impact of the Grant on Downtown Augusta
By creating a seamless corridor to and from the Augusta Common, this project will invite tourists and locals alike to visit and embrace downtown Augusta. Added accessibility from Jones Street improves safe passage and invites exploration of surrounding shops, restaurants, and hotels throughout downtown. Functions and events at the Augusta Convention Center will soon have a straight path to the Common instead of an inconvenient walk around a block, and access to the Reynolds Street parking deck will allow for less travel time and obstacles when attending events. An increase in foot traffic will spark patronage, provide businesses the opportunity to amplify storefront marketing, and encourage active participation in more community events in the Common and along the corridor.
Developing the previously-underutilized Jones Street Alley will extend the Augusta Common communal greenspace and foster community by providing additional space for societal interaction, aiding community initiatives, and promoting public art. The primary goal of this project is to create an area that is pedestrian-friendly but also encourages connectivity between neighborhoods, businesses, and recreational areas. This will give residents and visitors an enhanced sense of place, contributing to the unique identity of Augusta.
We have seen 47 new businesses open in just the past year, and the Downtown Connector grant will play a part in supporting and promoting those local businesses. Improved foot traffic and accessibility will result in higher sales and greater profits, which will boost the local economy, increase employment opportunities, and encourage the growth of small enterprises.
In conclusion, a vibrant downtown not only benefits our community in terms of aesthetics but also has significant socioeconomic advantages. The DDA is delighted and honored to be part of the important and exciting changes currently in the works and on the horizon for downtown Augusta!
Authored by Tara Wood, Consultant
With Contributions From Katherine Bonner, Project Coordinator
Downtown Development Authority of Augusta